CHANGES FOR LIFE
Make positive and lasting changes to your health by letting me guide you through a scientifically rigorous process, based on behavioral science and evidence-based research. Learn to set your intention and develop a healthy mindset and habits to move from intention to doing, while being supported by expert guidance, practical advice, and encouragement every step of the way.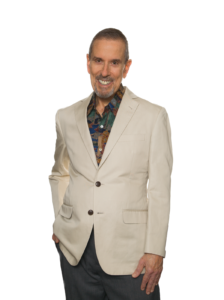 ABOUT ME
Greetings! I'm Martin Becker, a Mayo Clinic Certified Wellness Coach and a National Board Certified Health & Wellness Coach. I was trained at the world-renowned Mayo Clinic in Rochester, Minnesota. I bring the behavioral science and evidence-based research practices of the Mayo Clinic Wellness Coaching Model to you. The Mayo Clinic Wellness Coaching Model is based on the principles of Positive Psychology to actualize the potential within every person. I view you, the client, as the expert in your own life. I will work with you, as you become your Best Possible Self. Together we will develop behaviors and strategies by using The 7 Dimensions of Well-BeingTM to create the lasting changes you want.
I spent over 40 years as an Executive Coach and Organization Development Management Consultant changing the behavior of Fortune 500 organizations and the executives that lead them. I have worked with thousands of executives from more than one hundred different companies, in 17 countries around the world, to help them resolve critical people issues to improve the performance and productivity of individuals and teams.
Earlier in my career I was a Director and the National HR Advisory Services Practice leader for the accounting firm KPMG, a principle for Gemini Consulting, an Organization Development Manager at the world headquarters of Pfizer, and a Corporate Human Resource Development Executive for Macy's New York, where one year, I even got to be a clown in the annual Macy's Thanksgiving Day parade!